On Thursday 15 September 2022, approximately 30 emergency response personnel from the Twizel area met at the Meridian Emergency Operations Centre in Twizel for a multi-agency emergency planning exercise.
Mackenzie District Emergency Management Officer Joe Rush gave everyone details of an 'event' and then two separate teams had to plan how they would respond, and how they would deal with the extra details Joe added, like 'discovering' that a very pregnant woman had been cut off by rising flood waters.
The 'event' featured a RED rain warning issued by the Metservice for significant amounts of rain and snow in the Southern Alps and Mackenzie foothills. The Twizel River and associated streams received record rain and river flows escalated, causing widespread flooding to multiple properties and evacuations of residents. The Maryburn Stream bridge, Twizel and Ahuriri river bridges were damaged which subsequently isolated Twizel.
Further information came in that two large avalanches had occurred in the Aoraki Mt Cook National Park where there are possible fatalities and injuries to campers in the area.
The two teams had to work together and, using their expertise and local knowledge, plan how they would respond to the situation.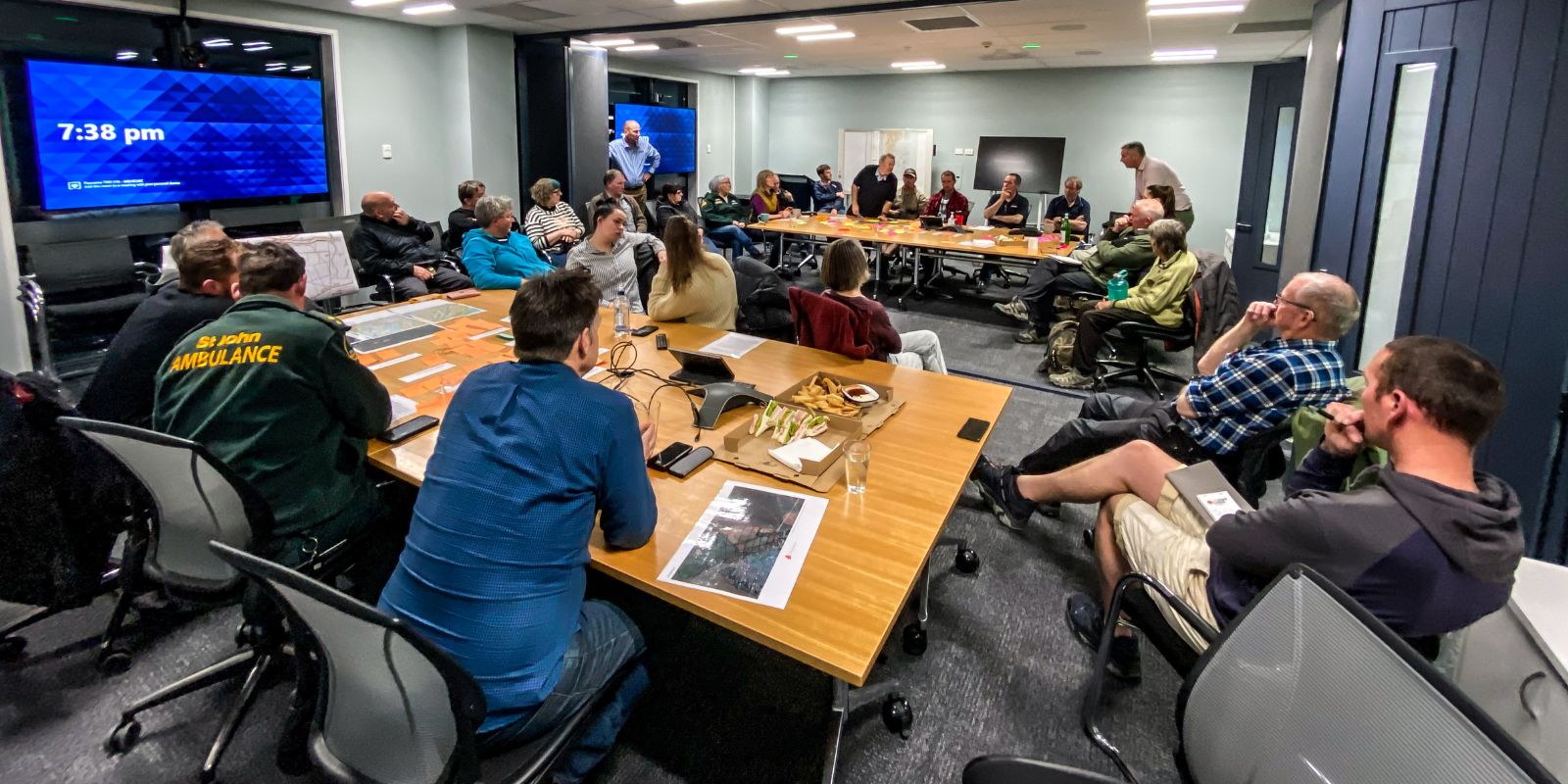 People attended from: FENZ, St John, Mackenzie Lakes Coastguard, Mackenzie LandSAR, Twizel Civil Defence community response team, Meridian, Aoraki Mt Cook DOC, Mackenzie District Council Civil Defence, Canterbury Regional Civil Defence and Timaru District Council Civil Defence.
The opportunity to collaborate with multiple agencies and groups invaluable and everyone came away with a better understanding of each agency's core functions and responsibilities.
Joe Rush said he was very impressed at the professionalism and enthusiasm from all that attended.