Voting packs will be delivered to homes by NZ Post from Friday 16 September 2022 onwards.
Don't panic if yours doesn't arrive immediately. Once you have voted, put your voting paper into the pre-paid envelope provided and drop it in any NZ Post box in the district.
There are also voting boxes at the following three locations:
Council office in Fairlie
Council office in Twizel
Kiwi Treasures in Tekapo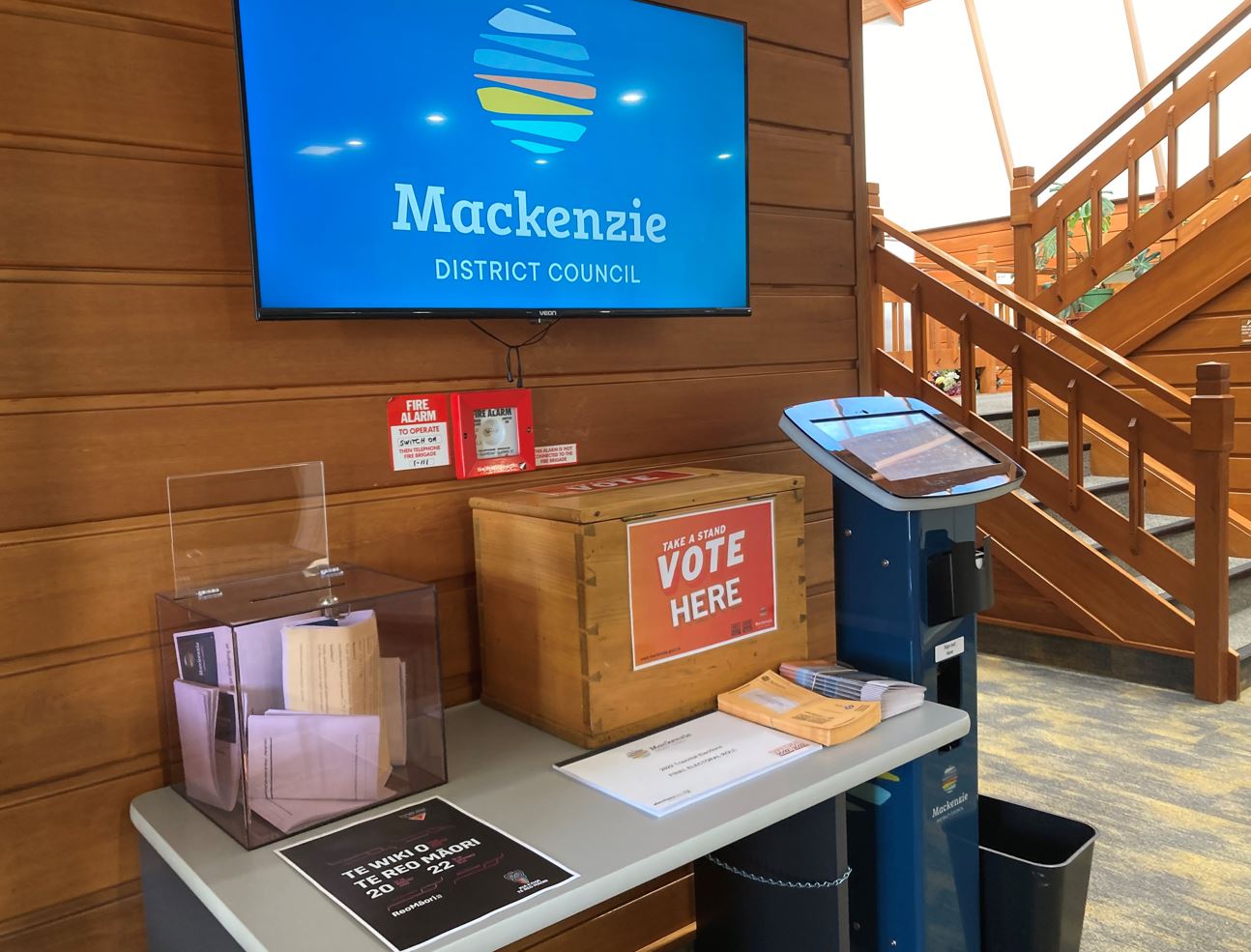 Your vote must be in the hands of the electoral officer by mid-day on Saturday, October 8, 2022.
Special votes are available during normal office hours, from Tuesday 20 September onwards, at the council offices in Fairlie and Twizel.
For further information