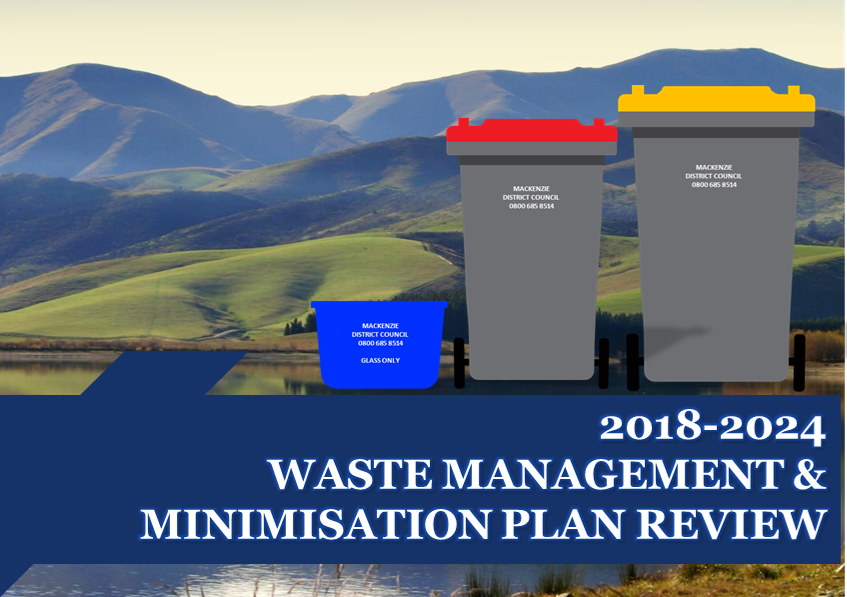 The Plan aims to protect public health and safeguard our environment by setting a clear strategic direction and actions for promoting effective and efficient waste management and minimisation within our district.​
As we all generate rubbish and recycling, everyone has a role to play in the management and minimisation of waste.​
Our Waste Management and Minimisation Plan was adopted by the Council on 25 September 2018. To find out more, please click on the documents below.
Submissions and decision
The following submissions were received.