A Twizel Area School group was recently challenged to build a picnic table.
They were given a pile of materials and tools and only photographs for instructions. The goal was to successfully build a picnic table using the fundamental employability skills of teamwork, communication, problem solving, and following instructions.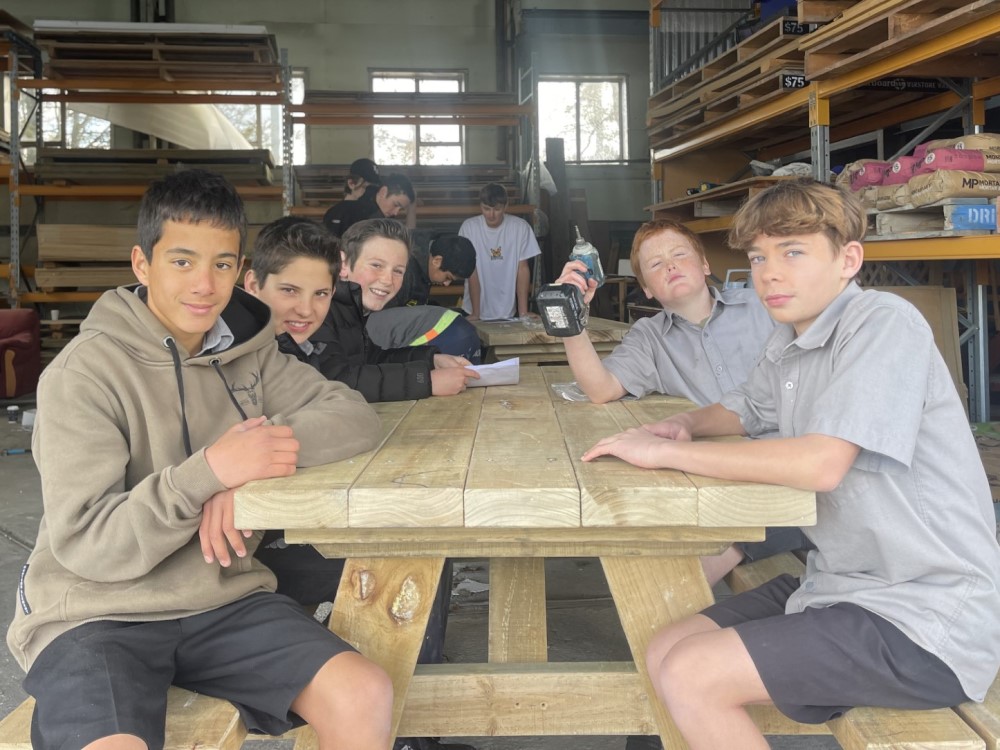 They did have a qualified builder on hand for support and to show them how to use the all important level. The rangitahi blew this task out the water, finishing in under half the allocated time - they are now deciding how to gift these tables back to our community.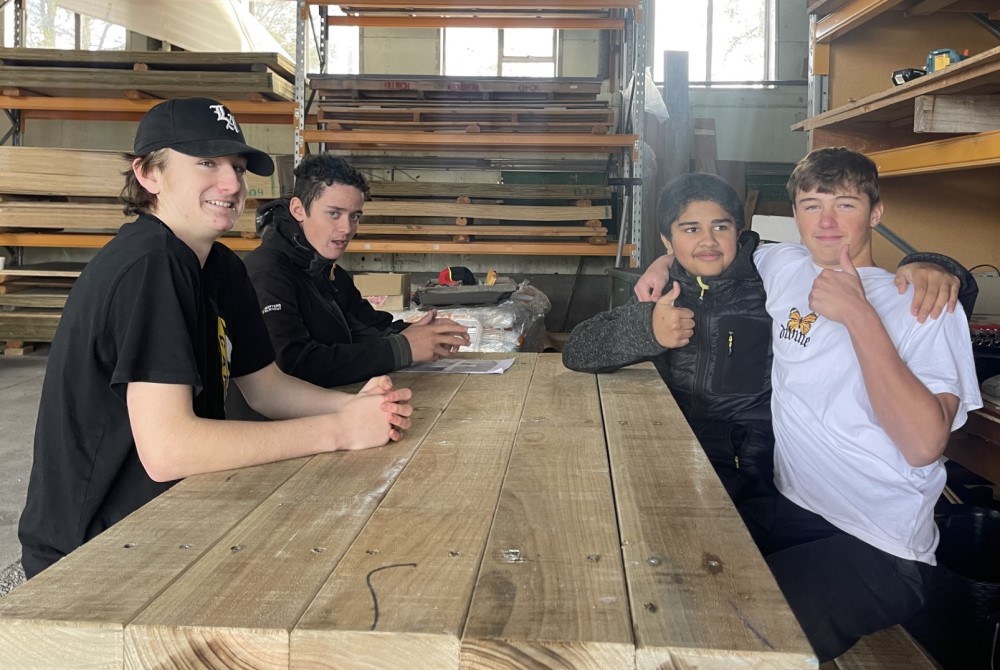 Thank you to the following sponsors:
Claire @ Mackenzie Building Supplies
Adam Lee Building
Brad White
Logan Cunningham
Craig Beer
And to Twizel Area School for their continued support in these initiatives