Water levels at Lake Alexandrina have been slowly rising over the last few years with the increase in willow root growth at the outlet, which has congested the creek, restricting water flow.
As a result:
Traditional crested grebe nesting sites around the lake have been flooded.
Boat sheds and access points around the lake have been flooded.
The bridge to the outlet huts has been placed at risk of washout during high rainfall events.
Following multi-agency discussions involving the Department of Conservation, Environment Canterbury, Fish & Game, the Outlets Hut Holders Association, the Lake Alexandrina Conservation Trust, and Mackenzie District Council, it was decided to remove several willows immediately upstream of the bridge to the Outlet Huts to stop further root growth congesting the creek and to increase flow.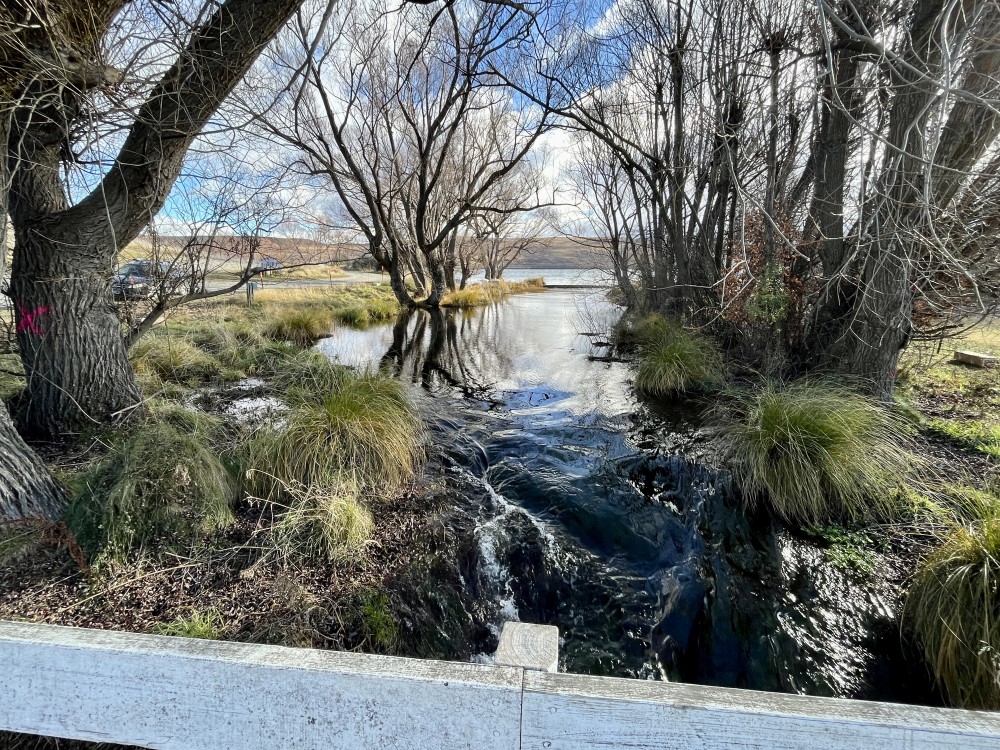 Significant biodiversity in the area mean that in-stream works cannot take place between April and November for trout spawning, and work on the trees cannot take place between August and March for nesting crested grebes.
To avoid disruption, tree removals will take place on the 17th of July 2023 taking care to not disturb the creek and trout spawning. A second round of works will be completed in late March 2024 to remove the root mass and deepen the channel.
Wood suitable for firewood will be piled for the hut holders following the July works.