Council contractors will shortly begin a project to replace the Mackenzie Drive ring mains. There are two ring mains here – one on each side of the road, and we are replacing both.
These pipes are made of asbestos concrete (AC) and we are replacing them before they can become a problem.
We are also taking the opportunity to up-size the pipes to allow for future growth in the town.
The work will start in October and is scheduled to continue until May 2024.
What can you expect?
The contractors will be working in a trench. The trench will be kept covered as much as possible and any open trenches will be fenced and made safe.
Where the trench temporarily affects access to a property, our contractors will communicate with the home owners concerned. It should not be for more than a day.
During this project there will be a few occasions when the whole town water supply will be turned off. To minimize disruption this will be done overnight from around 11.00 pm until about 6.00am. We will communicate this in advance so that people can ensure they have enough water to get them through the night.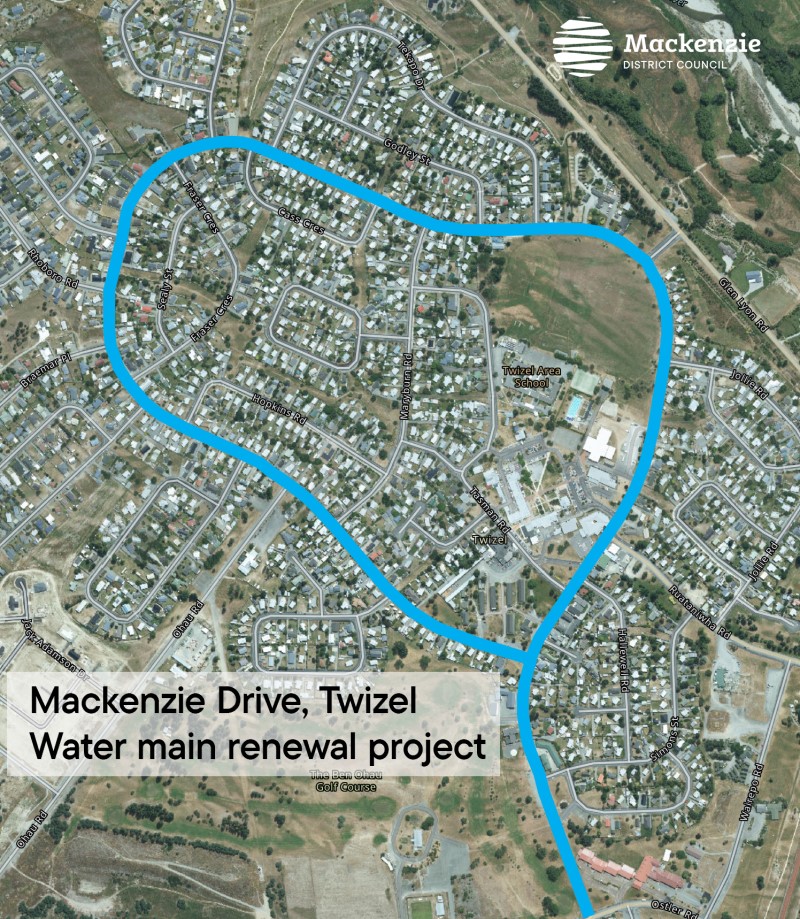 If you are a Twizel property owner, resident, or business, and you would like to receive notifications about this work directly to your inbox, we are establishing a confidential email list solely for these water projects in Twizel. Please email communications@mackenzie.govt.nz and let us know if you want information about the ring main project, or the smart meter project, or both.