Camping Locations in the Mackenzie District
There are a number of recreational camping areas within the Mackenzie District, located near Fairlie, Tekapo and Twizel.
Official camping grounds are located at Fairlie township and Pioneer Park, Raincliff.
Restricted camping areas are at Lake Opuha, and Fairlie township.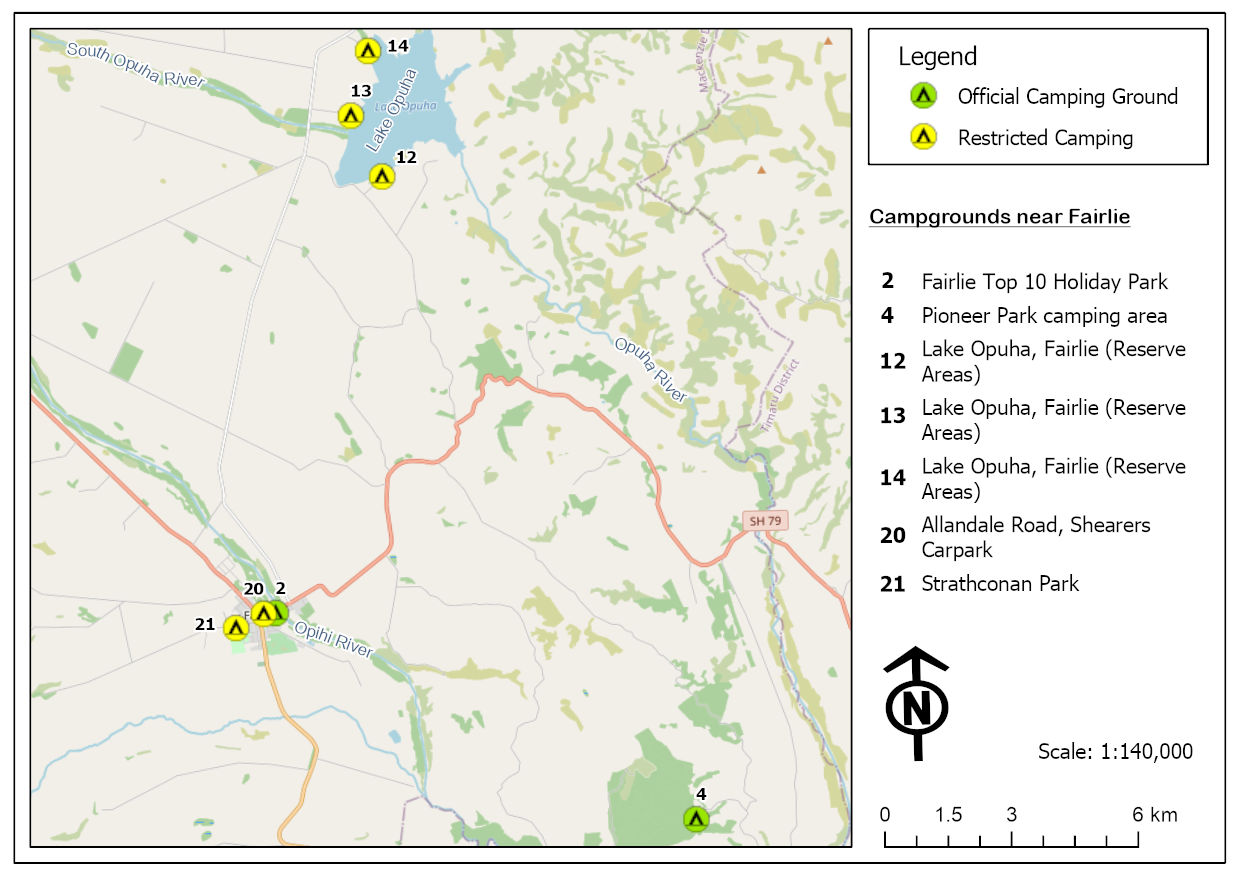 Official camping grounds are located at Lake Tekapo township and Lake Alexandrina.
A restricted camping area is at Sawdon Edwards Stream, SH8.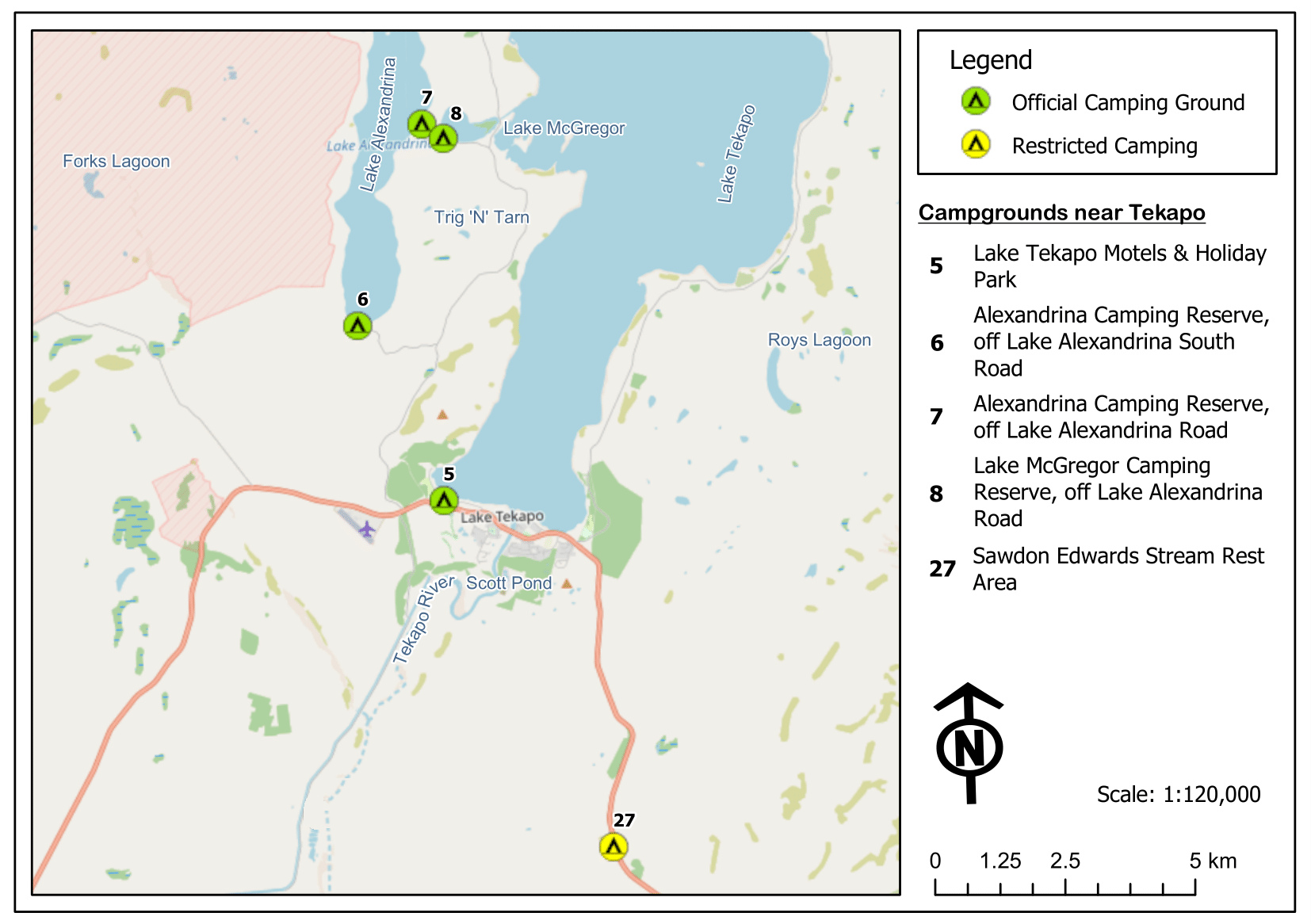 Official camping grounds are located at Twizel and Lake Ruataniwha.
Restricted camping grounds are located on the shore of Lake Pukaki, Pukaki Canal and Lake Ruataniwha.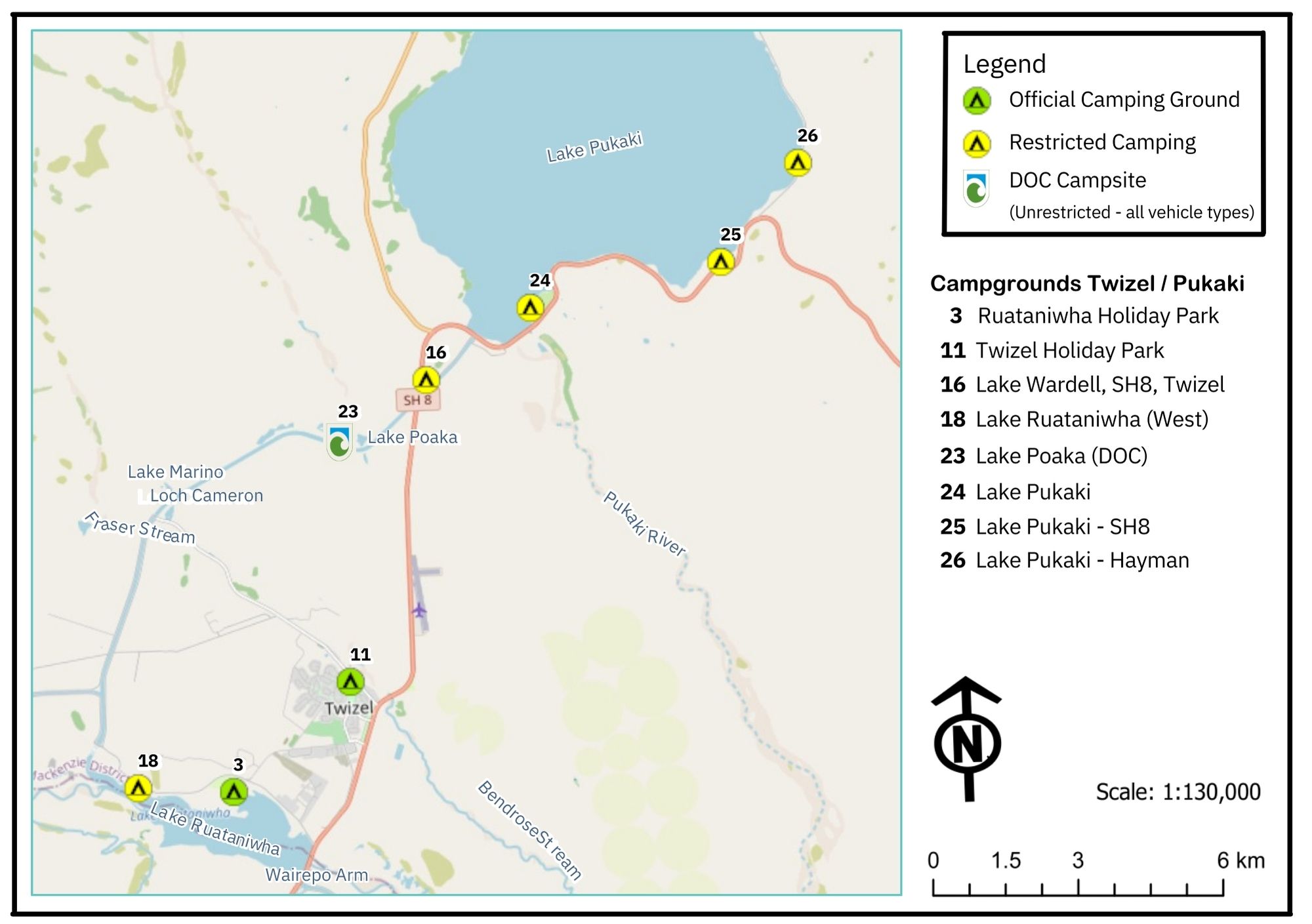 Responsible camping
Responsible Campers leave no trace and help keep our communities and natural environment free from pollution and waste.
Always use the toilets provided (or your own).
Use a designated wastewater dump station for your sewage and sink water.
Use your own facilities for bathing, washing and toileting to keep our environment clean and pollution free.
Dispose of your rubbish and recycling in the bins provided or at the transfer station.
Always park in the areas specifically designated for your type of vehicle.
A self-contained vehicle must meet the Caravan Self Containment Certification standard. You will need to be able to live in it for three days without getting more water or dumping waste. It must have:
a toilet
fresh water storage
waste water storage
a rubbish bin with a lid.
A self-containment certificate warrant card must be displayed at all times.
Mackenzie District Council has designated camping sites for Certified Self-Contained Vehicles at:
Lake Opuha
Lake Pukaki
Lake Wardell
Lake Poaka
Lake Ruataniwha
The Mackenzie District Council welcomes Responsible Camping. We have provided additional summer areas and facilities for those with a certified self-contained vehicle. Find a full directory of all camping spots on line at CamperMate.co.nz or download the free app.
There are many places you can camp ranging from fully serviced holiday parks to DOC campsites.
Sites in our district
Visit CamperMate.co.nz or download the free app for full details.
Contact Mackenzie District Council on 03 685 9010 or 0800 685 8514 to report any camping in non-designated areas, pollution, or public nuisance. Contact Department of Conservation (DOC) on 0800 362 468 for any wildlife or conservation concerns.
There are large campervan parks available in Twizel. Please read any signage and be considerate when parking in multiple parking spaces.
Instant fines of $200 may be issued.