Presentations took place recently for the Mackenzie County Scholarships and Bruce Scott Memorial Prize.
Council congratulates all recipients.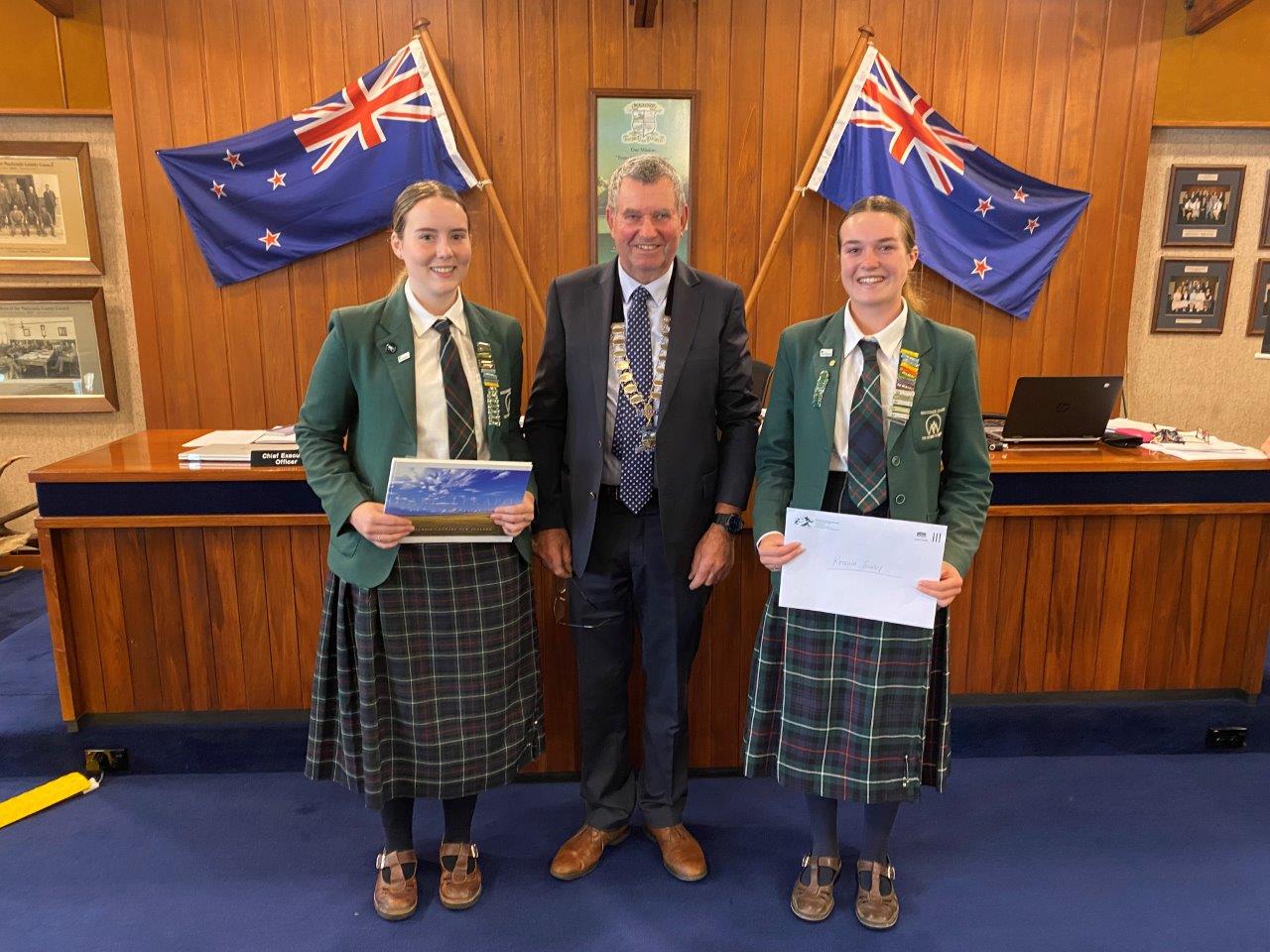 Mayor Graham Smith with Bruce Scott Memorial Prize recipient Hayden Divers, and Mackenzie County Scholarship recipient Katrina Guiney, both from Mackenzie College, at Council Chambers, Fairlie.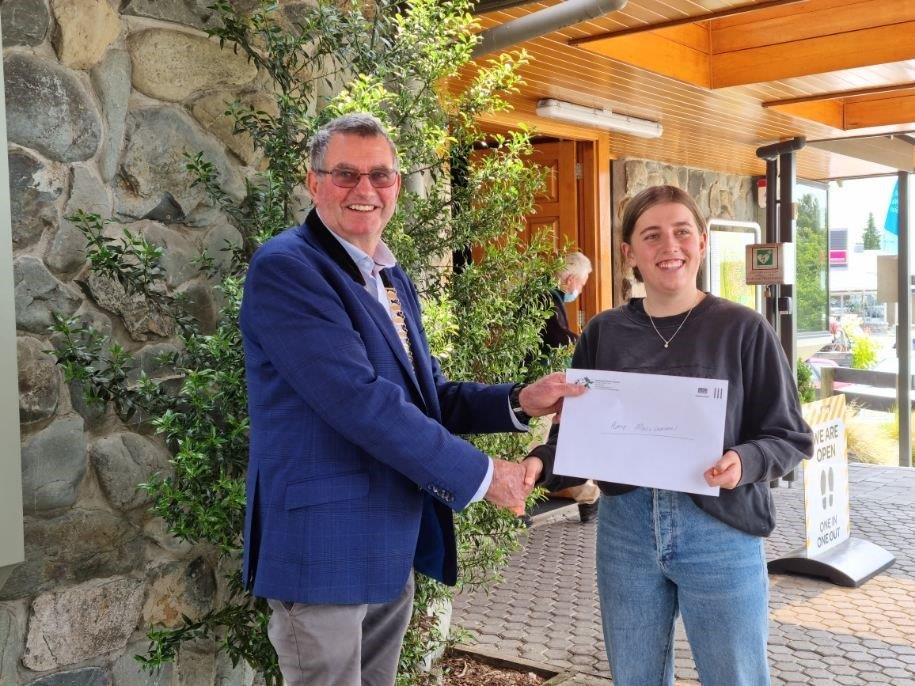 Mayor Graham Smith outside Council's Twizel office presenting the Mackenzie County Scholarship to recipient Amie Maclennan, from Twizel Area School.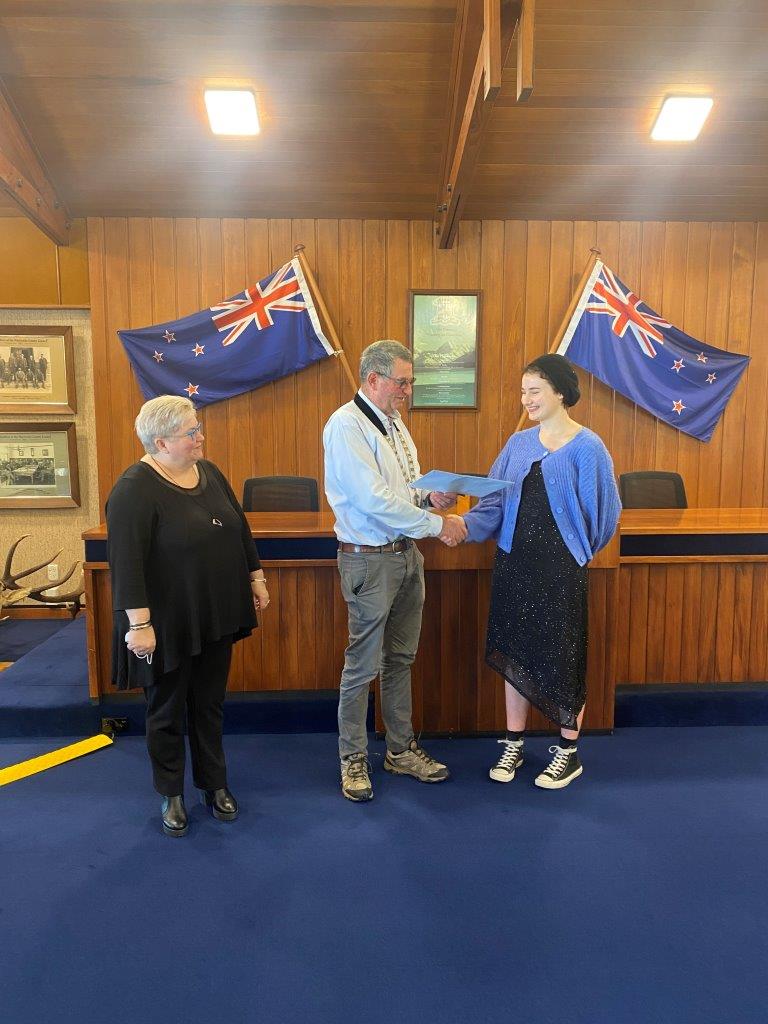 Mackenzie County Scholarship presented to Grace McHaffie, by Mayor Graham Smith and MDC Acting Chief Executive Angela Oosthuizen.
Mackenzie District Council gives a special thanks to Steve Howes, of Mackenzie Country Real Estate, who granted $5000 to support the scholarship awards.